About the Creator
Posted by JANA WALKER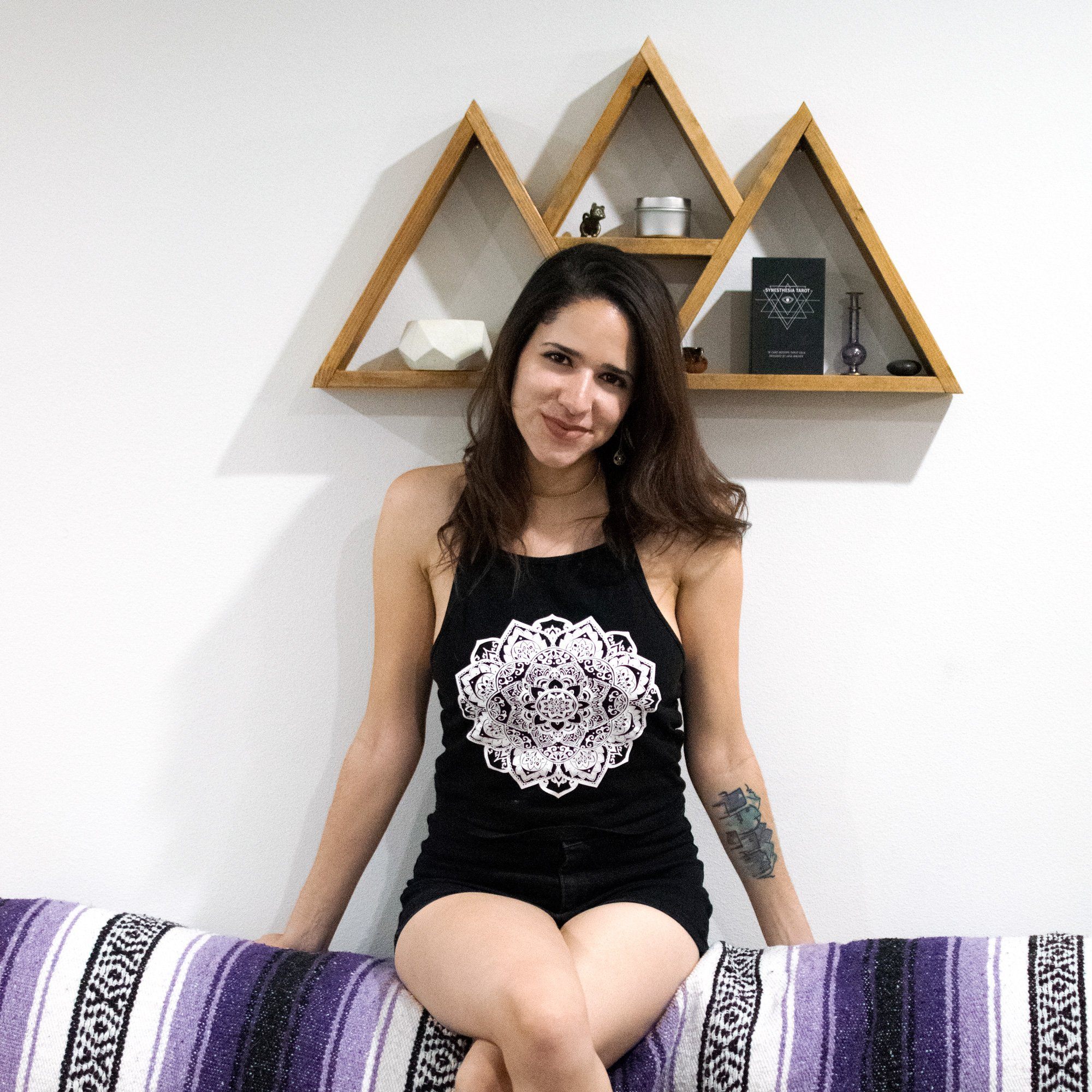 Welcome to my little corner of the internet! Glad you're here!
I love what I do and since this is a small independently owned business, I'd love to tell you a bit more about myself.

Hi! I'm Jana and I'm the creator behind Synesthesia Tarot.

Growing up I was a bit of a jack of all trades. I was a competitive gymnast, played soccer and tennis, performed in local community theatre and even tried my hand at vaulting (gymnastics on a horse) and aerial arts or fabric. I love moving my body and have long seen sports as a creative outlet, not just a physical one. I was also drawn to the fine arts. I painted, and drew, and created pottery. It's no wonder I have made creativity my lifelong pursuit. My older sister is also an artist and I think the need to express ourselves through art is in our blood.

We grew up in Denver, CO and there is nothing in the world like the mountains. I remember being a kid and waking up at 4am to go skiing. It's magical being on top of a mountain. To this day, the mountains help to center and ground me. They will always hold a special place in my heart.

I often say that if I could've been anything in the world it probably would've been a musician. I am incredibly drawn to music. Seeing live music is one of my greatest joys. The connection we all feel to music is powerful and universal and the personal connections I create with individual artists and their work are some of the strongest relationships I have to another's creativity. I strive to create those sorts of relationships between people and my own work. Music helps lift me out of a funk, or celebrate a new event. It's always in the background while I work and while I live and while I create.

In college I was diagnosed with Celiac disease. It's an immune disorder that makes it impossible for the body to break down gluten. This diagnosis was a huge shift in my life. Prior to my diagnosis I was sick all the time. The world felt foggy and unfocused. Right about the time I was finally diagnosed, I started working on a tarot deck for my senior thesis project. This deck would become the seedlings of Synesthesia Tarot. I don't think it's an accident that while I was finally finding my way out of the fog, I was drawn to create something that could help others do the same.

I grew up in a home with a lot of animals and I still find so much comfort in having an animal companion. When I'm not creating or working on projects for clients, I love to curl up on my couch with my beautiful kitty, Juno. She's truly the love of my life and makes everyday brighter. She loves to bury under the blankets with me as I sip my chai tea and watch my latest TV obsession. While I love being out in the world, there's nothing like recharging at home with Juno.

I think a lot of creatives will tell you that their creativity generally strikes at specific times. For me this is in the evening. Once the sun has gone down, and the world becomes a little more still, I am ready to escape into my own creativity and work, sometimes into the wee hours of the morning. I also find that I'm not much of a preplanner. I know it sounds a little odd, but I always do my best work when I just open myself up and listen. When I overplan, I find that I can get bogged down and more easily stuck. I always do my best work when I just trust that I already innately know what I need to do.

So that's it. That's a little bit about me.

Thanks for hanging out and I hope you feel a little more connected to me and my work! Collection 2019 Sale 70% Off Title for image